Feel great about
your feet again.
because your foot health is
important
Is foot pain stopping you from going for a walk, playing your favourite sport, getting fit, or performing at your job altogether? Are you self-conscious about how your toenails look and hiding your feet away? 
The good news is, something can always be done about it – may it be foot pain, an unsightly toenail, problematic skin or anything else, our podiatrists can help.
Plus, you don't need a referral to see a podiatrist, so make your foot health a priority and book an appointment with us today! 
We are open Monday, Wednesday-Friday 9AM-5:30PM and Saturday 9AM-12:30PM. No referral needed. Health fund instant claiming available.
Talk to your podiatrist about what you need help with – your symptoms, how long you have had the problem for, previous treatments, etc.
3 . Be one step closer to better foot health
At the initial appointment, your podiatrist will perform relevant assessments, give you a diagnosis and put together a treatment plan for you.
What do our podiatrists do
Plantar fasciitis and Achilles tendinopathy are the two most common foot problems that can affect your quality of life significantly. Most of the time, these conditions will not get better on their own. Your podiatrist may use a combination of therapies, such as, shockwave therapy, low-level laser, and percussive therapy to help you achieve the best result.
Your gait says a lot about how well your feet work. When your feet are not functioning at their best, problems may arise. Based on the findings of the assessment, your podiatrist would give you advice on footwear and may recommend prescription orthotics to help your feet function at an optimal level.
Discolouration, thickening, and ingrowing of the toenails are some of the very common nail conditions we see. Not only will they cause discomfort, they will also greatly affect your confidence. With the right treatment, your toenails can be transformed and look healthy once again!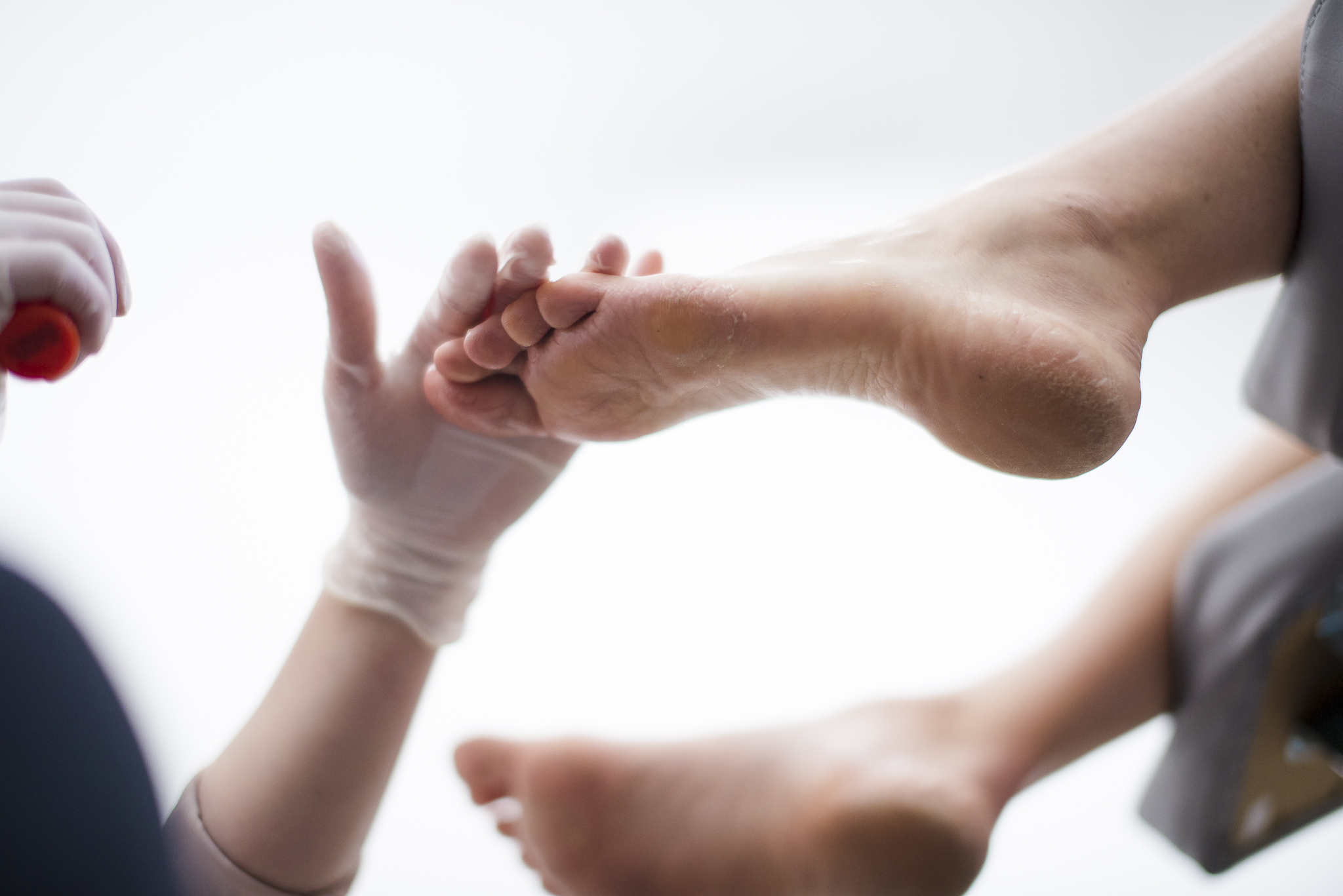 GIVE YOUR FEET SOME TLC
Corns, calluses, cracked heels and plantar warts are frequent skin issues of the feet that many people see a podiatrist for. Your podiatrist can give your feet some tender loving care they deserve, skilfully removing hard bits and cracks. The end result? Your feet will feel light, rejuvenated and brand new! Even if you have no problem with your feet, you can have your feet professionally done by a podiatrist too!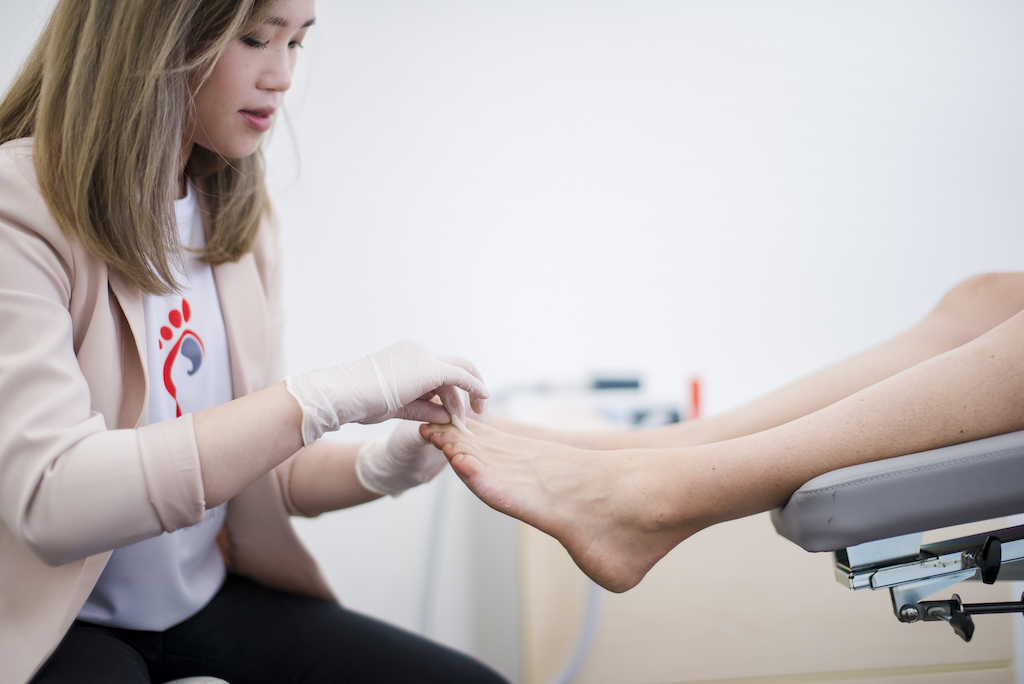 Many podiatrists would agree that plantar warts, or verruca, are one of the most difficult skin problems to get rid of. This would resonate with you if you have had a plantar wart for some time and cannot seem to get rid of it. Since the introduction of SWIFT Microwave Therapy at our practice, our podiatrists have seen many stubborn warts gone. It is an effective and non-invasive option to consider.
Growing feet may need the help of a podiatrist sometimes. Growing pains can frequently affect the arch, heel, ankle and knee. Just because they are common and labelled "growing" pains, it does not mean they are normal. Constant pain in the feet and lower limbs may force kids to quit their favourite sports and become withdrawn from activities they enjoy.
Take charge of your foot health
GET IN TOUCH, WE'D LOVE TO HEAR FROM YOU
If you are looking for a podiatrist in Perth, you have come to the right place. Enquire or book online today!
339 GUILDFORD ROAD
BAYSWATER WA 6053
ENTER VIA GRAFTON ROAD
08 6361 1205
CLOSED TUE, SUN & PUBLIC HOLIDAYS
CONTACT@MUSTARDSEEDPODIATRY.COM.AU
Perth
podiatrist you can trust
Our podiatrists were trained right here in Perth at University of Western Australia.
FOLLOW US ON
SOCIAL MEDIA

great foot health starts here
Bayswater podiatrist. Podiatrist in Bayswater.
Est. 2016, serving the Bayswater, Maylands, Ascot, Bassendean, Inglewood, Bedford, Mount Lawley, Morley and Perth communities since. Bayswater Podiatrist you can trust. We are also one of the leading Podiatrists in Perth. 
All rights reserved. 2021 Mustard Seed Podiatry.