Mustard Seed Podiatry was founded in March 2016 by the duo, Sam and Lydia (who are now husband and wife!). Since then, they have gone on a mission to empower individuals through quality foot care. 
"Though it (a mustard seed) is the smallest of all seeds, yet when it grows, it is the largest of garden plants and becomes a tree." 
At Mustard Seed Podiatry, we believe that although our potential can seem small and insignificant like a mustard seed, given the right conditions, every one can grow to achieve greatness. And, that's the story of Mustard Seed. 
Mustard Seed Podiatry had a humble start, and we are glad that this little seed has come so far. We strive to continue to be the best Podiatrists in Perth. We love serving our community here in Bayswater and the neighbouring communities across Perth, including Maylands, Morley, Bassendean, Embleton, Ascot, Belmont, and Kalamunda. 
Since the beginning of this journey, our heart has been, and always will be, to provide the people of Perth the best podiatry care they can trust. 
Creating a remarkable experience for you is part of our DNA. Our goal is to to go hand-in-hand with you to help you achieve optimal foot and lower limb health, so that you can focus on doing what you do best. We believe it's by going above and beyond for each and every one of our customers that we can truly deliver a remarkable experience that is unique to us.
Time and time again, we have helped many of our clients with longstanding pain to be once again pain-free! Seeing our clients regain the freedom of movement is what keeps us doing what we do. And, we believe we can help you too! 
In 2018, we were named Enterprise of the Year – a great achievement that a two-man team like us would find difficult to comprehend! In the same year, we were nominated as a Finalist Health & Wellbeing Business of the Year at the prestigious national Optus MyBusiness Awards for the second time. In 2017, we won TWO Best Customer Service Awards at both the Malaga Business Association Awards and the Stirling Business Association Awards.  
In October 2017, we became a Certified B Corporation, certifying us as a business that is dedicated to use business as a force for good, meeting a high standard of social and environmental performance, transparency, and accountability. By choosing us, you are contributing to a global movement that supports organisations to use their business as a force for good!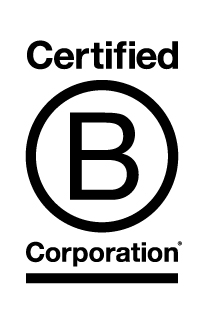 Ready to experience podiatry care with difference?